What editing software do YouTubers use. A video editing software can upgrade your amateur editing game to a pro-level. You see, an editing video is essential whether you are just making videos for fun, editing videos for your friends, or trying to earn extra cash from YouTube.
You may be wondering what editing software do YouTubers use . If you want to build your audience and stand out on YouTube, editing software is a must-have.
What's the need for video editing software?
You can use editing software to add graphics, titles, music, and other effects to your videos. If you want to create high-end editing results, you might invest in popular editing Software that top YouTubers use.
There are many video editing tools available; both paid and free Software and you might be wondering which software to choose.
However, choosing an editing software isn't hard because there are three options to choose from. You can go for high-end Software for a stellar professional touch on your videos, you can pick a lower-priced Software or start with free Software.
what editing software do youtubers use
In this review, we are going to review both online editing software and downloadable editing software.
Adobe Premiere Pro is a powerful video editing tool that lets you customize your videos with tons of different effects and transitions.
Adobe has is not only used by YouTubers but is also used by top filmmakers in Hollywood. If you want a versatile pro video editing software that will turn your raw footages to stellar productions. You will need to have some technical skills or take time to learn how to use it.
Pros
Has VR video and VR sound editing options.
Has a great library support and plugins.
You can add texts.
Multiple transitions available for use.
Multiple file format.
Cons
Requires some technical knowledge to use
iMovie has been around for ages and it doesn't have too many advanced features to intimidate newbies. This software is easy to use and also intuitive. IMovie comes with all the basic tools you need to make a great video.
What we love about this software is that you can edit multiple videos together and blend them. If you're looking to incorporate a slideshow of photos with your video, you can easily do so with iMovie.
The downside (depending on your needs) is that this tool doesn't allow you to do a lot of color correction or special effects, which most experienced YouTubers might need. Another downside is that there isn't much in terms of tutorials for iMovie on YouTube, but there is a bit more on the Apple website page.
You can also upload your project directly to YouTube or other social media channels although you will have to use Apple's proprietary accounts to do that.
Pros
Easy to use for beginners.
You can earn revenue from the videos you create using iMovie software.
You can edit multiple videos and blend them.
Cons
Limited color correction.
No enough tutorials on how to use the software.
Cyberlink PowerDirector 365 is another software ideal for both beginners and seasoned YouTubers too. With this software, you can create high-quality videos with a touch of a stellar professional look.
This editing software comes with unlimited access to effects and a 360 editing toolkit. This software beats other software because it comes with over 200 editing tools.
If you are looking for software that has numerous features for high-end Youtube videos then Cyberlink PowerDirector is the ideal software for you.
Pros
Stable editing software with object tracking.
Has complete format support.
Comes with a MultiCam Designer theme.
Cons
The activation process is tiresome.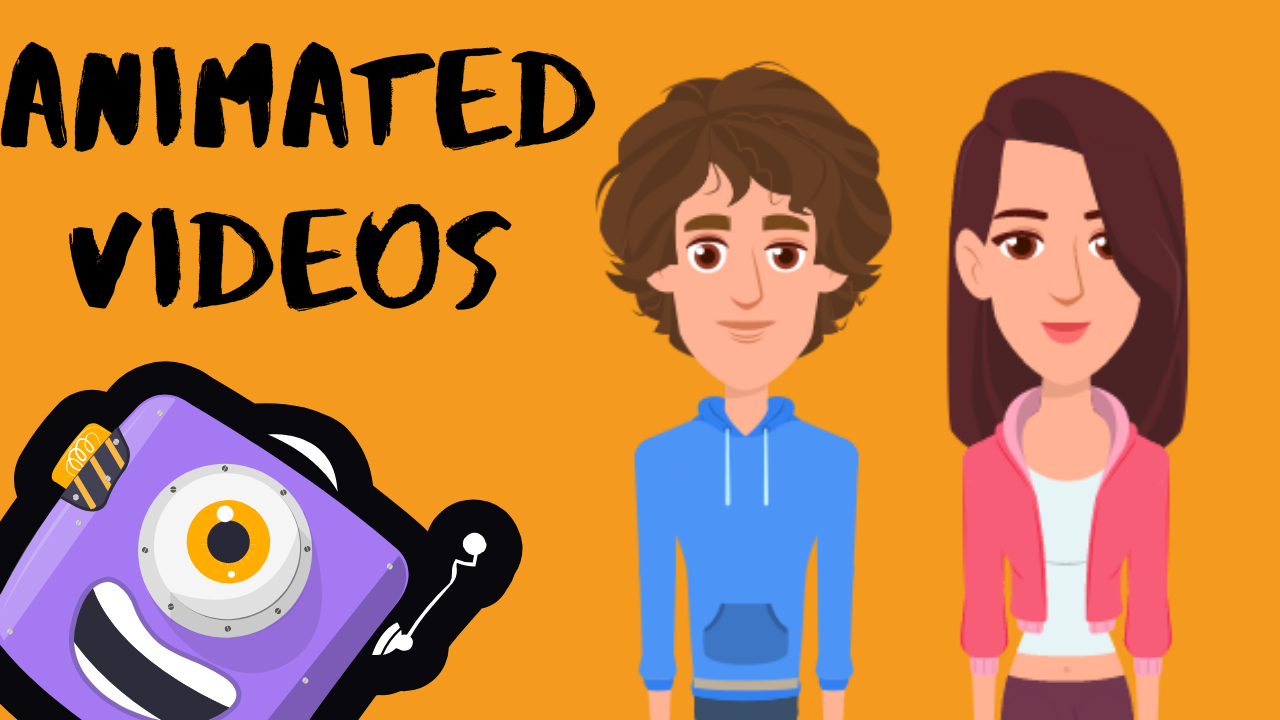 Pricing: Starts at $19 per month, has a free version
Animaker is a DIY animation Software that is web-based so you don't have to install it on your computer. With an Animaker, you can edit videos for marketing, educational videos, or personal videos. This software allows you to edit videos in any style.
The potential on what you achieve with animaker is almost unlimited. You can use it to create YouTube videos and like use it to make offer animation services on Fiverr like this freelancers.
What we like about Animaker is its drag and drop feature that allows you to add and edit your videos. It also has plenty of templates that can guide you if you don't have an idea of how you want your video to look like.
Animaker also has a library of audios, images, and also characters that you can include in your videos. Another plus for Animaker is that it is free, but it does have subscription plans that are fairly cheap compared to other editing software.
In the new updated version, it has an inbuilt text to speech feature that is great when you want to use a narrator. An audio lip sync feature helps you sync your character speech and lip movement.
Pros
Animaker has a free option
Has cheap subscription plans compared to other competitor programs.
Has an inbuilt text to speech
Has audio lip sync
Fast email response.
Has a variety of features that you can utilize.
Easy to use.
Cons
Does not have an autosave feature.
The software freezes often forcing you to refresh the page to continue working.
Rawshorts is a software that is used for editing animation videos. Like Animator, it has a free version and it comes with templates that you can use. With Rawshorts, you can edit every scene in your videos. What we loved the most about this software is that you can easily duplicate, add or delete as much as you wish.
This software is suitable for beginners because it is easy to use. The only downside about this animator editor is that the free version produces poor quality videos. The templates are also limited so you might not get exactly what you wish for with a free version of Rawshorts.
Pros
Easy to use.
The software is free.
Has free templates that you can use.
Cons
Easy to use.
The software is free.
Has free templates that you can use.
Factors To Consider When Choosing A Video Editing Software
Downloadable Or Online Video Editor
Like we mentioned earlier, there are two categories of video editors; downloadable software and online or web-based software. Both of them serve the same purpose but they do have some distinct features.
Online editing software doesn't have to be installed. All your projects are handled from your browser and you can easily share your videos. Online video editing software does not consume any space on your hard drive but you will need an internet connection for you to run the program every time you want to edit your projects.
Downloadable video editing software is installed on your hard drive so all your projects are handled from and saved on your hard drive.
Filters and Overlays
You want your videos to have those easily recognizable and attractive color themes, right? If your answer is yes, then you need software that has a filter and overlays feature.
Scene Transitions
You want your videos to have a precise transition on your videos, therefore, software that allows you to be accurate is crucial.
Stock Videos and Sounds
Good software should have a library of top-quality stock audios and videos that will help you tell beautiful stories without spending too much time in search of suitable videos or audios.
Choose a software that comes with royalty free stock videos and sounds so that you don't spend more money on those assets.
Ability to Add Texts on Your Videos
Have you noticed that most social media users watch videos without turning the sound on? That is why adding text to your videos is very important. However, you cannot add text to our videos if you choose a tool that doesn't have the feature. It is important to check this feature out before you make your choice.
Can it Change the Aspect Ratio
It is crucial for your video editing software to have the ability to change the aspect ratio because various social media platforms use different aspect ratios for videos.
For Youtube, your videos should be horizontal while on Instagram and the videos should be vertical.
Conclusion
Having gone through our review for the best video editing software for YouTubers, you have a clue on which Software to work with for editing your Youtube Videos. The most important thing to do before you pick an editing software or tool is to identify your needs and then pick a software that will cover your needs.
what editing software do youtubers use